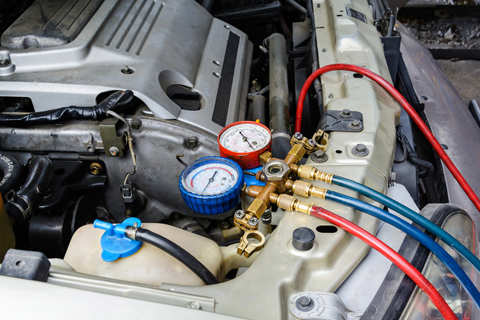 In the heart of Kenosha, Wisconsin lies an establishment that has built its reputation around the expertise of vehicle exhaust systems – the Exhaust Shop. Serving the local community and the surrounding areas, this shop has cemented its position as a reliable, trusted, and efficient service provider in all things exhaust-related.
Expertise in exhaust systems ensures accurate diagnostics and solutions.
We use high-quality parts and specialized tools for precision.
Service and parts warranties offer customers peace of mind.
Ensures compliance with current environmental emissions standards.
Quality work reduces long-term costs and prevents issues.
The Exhaust Shop is not just another auto service place; it stands out distinctly for its specialization. With the rapid evolution in automobile technology, vehicles have become more complex and sophisticated. As a result, the importance of specialized service centers like the Exhaust Shop has only grown. Whether it's a contemporary car model or a vintage beauty, the professionals at the shop ensure each vehicle receives the attention and care it deserves.

One of the standout features of the Exhaust Shop in Kenosha is its team. Comprising seasoned technicians who understand the nuances of different exhaust systems, they employ a blend of traditional methods and modern technology to diagnose and fix issues. Their dedication to the craft is evident in the quality of their work and the satisfaction of their clientele.
The Exhaust Shop specializes in exhaust system repairs, replacements, and upgrades. They also provide diagnostic services to identify potential issues with your exhaust system.

Do they service all vehicle models?

Yes, the Exhaust Shop has expertise in a wide range of vehicle models, from contemporary cars to vintage classics.

What is the average turnaround time for repairs?

While it varies based on the specific issue and the vehicle, most repairs are completed within a day. However, customers are encouraged to call and inquire for more accurate timelines.

Does the Exhaust Shop offer a warranty on their services?

Absolutely! The shop stands by its quality of work and offers a warranty on most repairs and parts. Specific warranty details can be provided upon request.

How do I book an appointment?

You can call the Exhaust Shop directly to book an appointment. They also accept walk-ins, but it's always a good idea to call ahead, especially during peak times.
Moreover, the Exhaust Shop is a testament to the community spirit of Kenosha. The shop regularly organizes workshops and events to educate vehicle owners about the importance of maintaining their exhaust systems, the potential hazards of neglecting them, and the latest trends in the exhaust industry.

The establishment is also a staunch supporter of eco-friendly initiatives. Understanding the environmental implications of faulty exhaust systems, the shop prioritizes services that not only ensure the smooth functioning of vehicles but also contribute to reducing harmful emissions.